Create decorative linear patterns for your CNC cutting table with ease!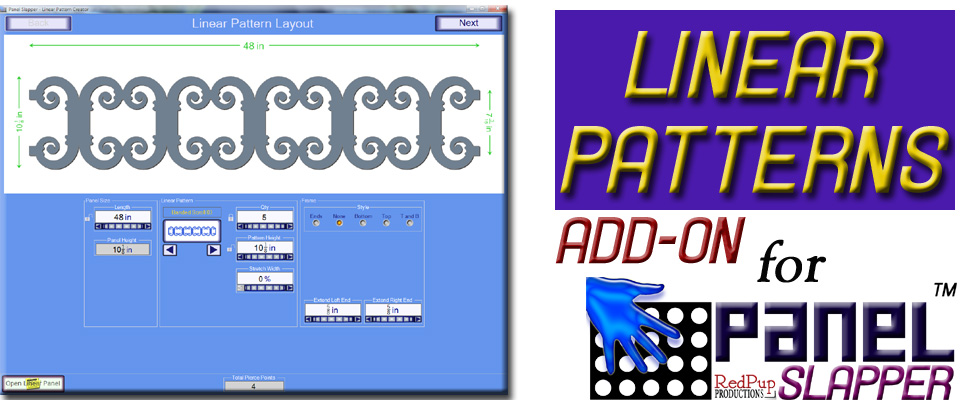 This optional package for the PanelSlapper software includes 150 patterns!
(you must also own PanelSlapper for this add-on to function)

Linear panels can be used in hundreds of projects.
Use in fence toppers, columns, furniture, mailbox stands, signs, railings, gates, wall-hangings, etc.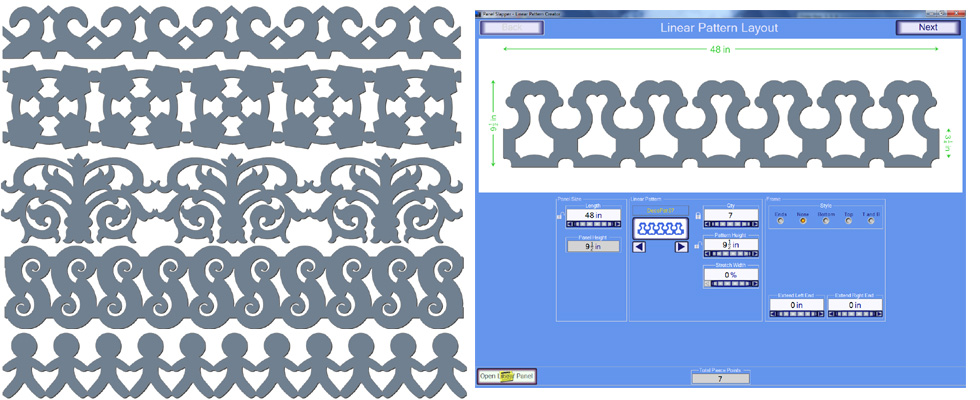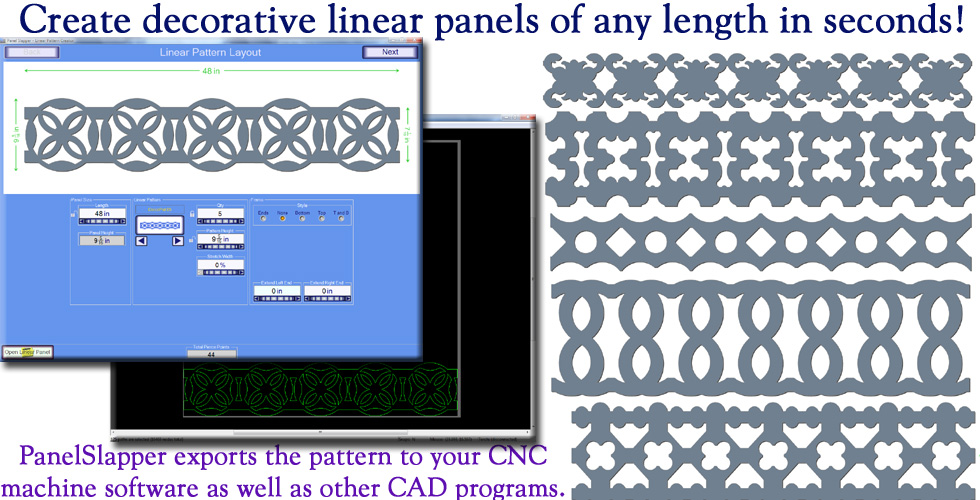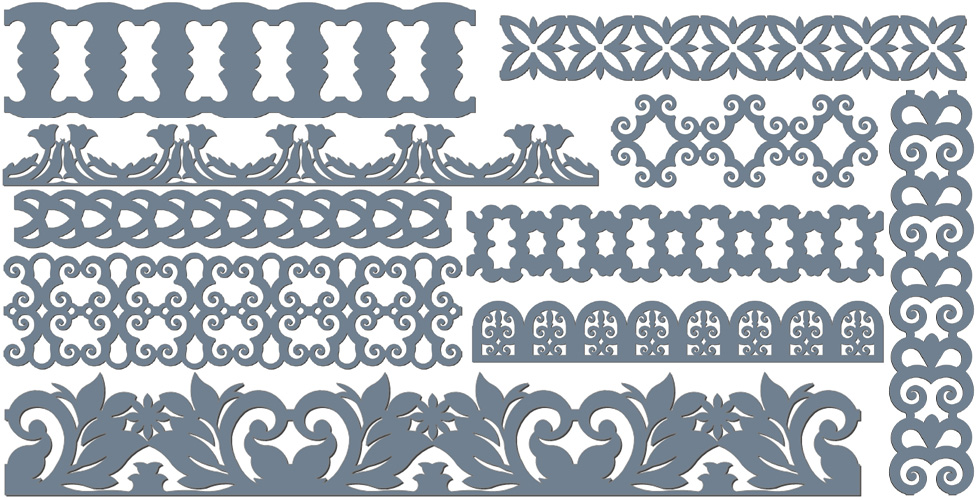 If you have experienced how quick and easy PanelSlapper is to use, this add-on works the same way.
A new button will appear on your PanelSlapper main screen.
How it works:
You can enter the length that you need as well as choose the pattern and frame style. You can also choose the quantity of repeated patterns or let PanelSlapper instantly calculate it for you.
When you are done, PanelSlapper will create a dxf file to open in your CNC cutting system software.
Works great with PlasmaCam software, Design-Edge, Samson, Torchmate CAD, DynaTorch, as well as many other plasma, water-jet and laser cutting tables*.
Installs on PC (Windows 10, Windows 8, Windows 7 and Windows Vista)
*PlasmaCAM, Torchmate, PracticalCNC, DynaTorch, Samson, Vicon, Tracker CNC, Mach2 and winCNC
are trademarks of their respective companies. We are NOT affilliated with any of these companies.